You are visitor number: 4155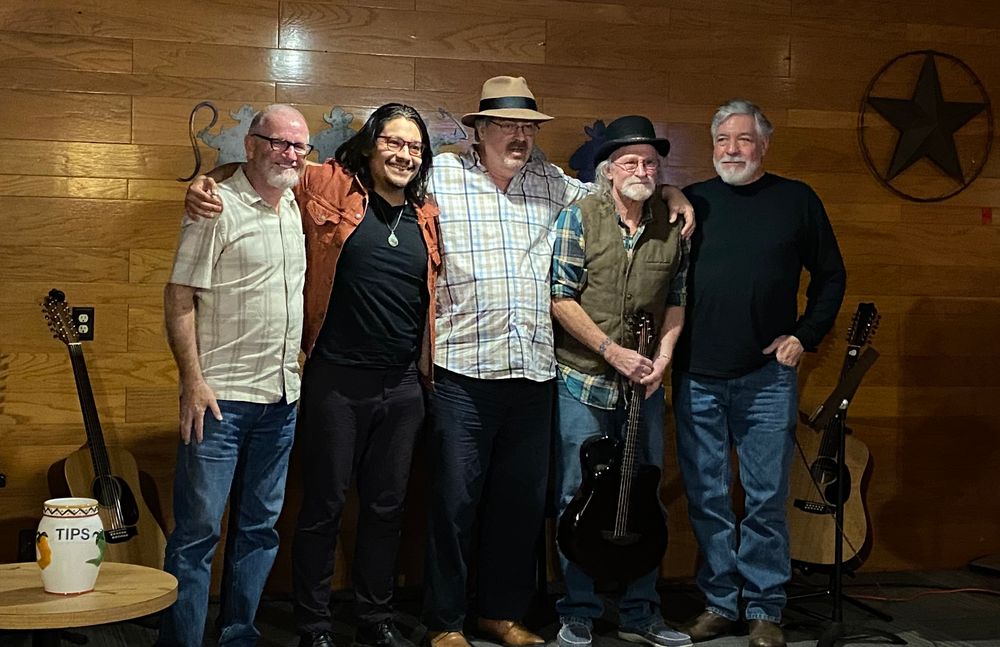 AVAILABLE NOW! Click on the book to learn more.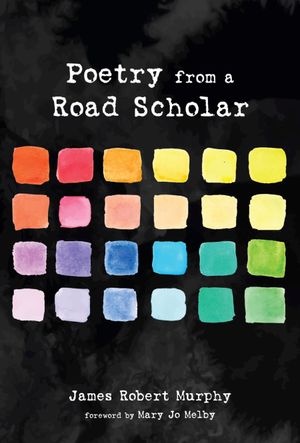 Forward by Mary Jo Melby
Past President, El Paso Chapter of the National Society of Arts and Letters
James Robert (Jim) Murphy is a Renaissance Man. The term "Renaissance Man" has been defined as a person with many talents or areas of knowledge. Jim certainly epitomizes this description. He is a poet, yes, but also a songwriter, a painter, has authored five books, plays guitar and sings - solo and with a variety of musical groupings.
But what makes a true Renaissance Man goes way beyond just possessing the aforementioned talents. It takes tenacity - putting your assets into action. Jim does this. He jumps into life at the moment of inspiration and just paints or sings or writes. While many talented people think about creating, Jim creates.
Coming from a youth filled with adventure and sometimes even danger, Jim writes from the heart and experiences. I believe that many of us would agree that it's when we are in those formative young years that emotions are felt so deeply. Because Jim kept journals during much of his life he is able to recall so many of his feelings in a very real way.
Poetry from a Road Scholar reminds us of the close way in which all of the arts are connected. We see the conductor leading his orchestra while visualizing different colors and the artist painting to the inspiration of his favorite music. Magical!!
Sit back and enjoy and the fun as Jim Murphy takes us to places only a poet such as he can travel.
BREAKING NEWS ...  Poetry from a Road Scholar will soon be available at Amazon, Barnes & Noble and Christianbooks.com
Poetry from a Road Scholar was selected for print by Wipf and Stock Publishers out of Eugene, Oregon. It is a collection of 86 poems/song lyrics that were written as I hitchhiked back and forth across this great nation during the 1970s and 1980s. A time when I was searching for love and of course, searching to find myself. I have found love, but I am still struggling now and then with the things I have learned about myself.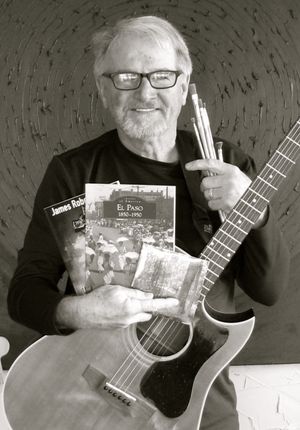 Beginning when I was 16 years old hiding in my bedroom with my Kingston acoustic guitar I have been writing music. "Writing" is a loose term for scribbling lyrics in a notebook and placing a 'G', 'C' and 'D' over the words where the chord changes take place.
After nearly 50 years of this tactic, I have begun to revisit my stack of 17 songbooks and began selecting my favorite pieces in the folk, country, jazz/pop, rock and blues genres. In 2012 I released a compilation 4-CD box set of mostly original blues, called, A History of Blues (available on my Music page). It is a history of the varied styles of blues I have penned beginning in 1972. It features tremendous studio and live performances of many of Upstate NY's finest blues players. Overall, this has encompassed roughly six recording sessions: The 820 Sessions, music from a livingroom session held at 820 Avery Ave. in Syracuse, NY. The 2920 Sessions held here in El Paso, TX. The If Trouble Was Money Sessions (Syracuse) - named after an Albert Collins tune. The South Side of Blue Sessions (Syracuse), The Last Blue Note Sessions, and The Hotel/Motel/Apartment Sessions (recorded anywhere and everywhere). Here are my notebooks. I actually think I am missing one.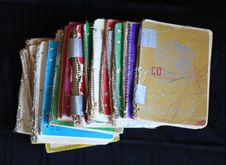 The Way Things Used To Be - KTEP's Folk Fury host Dan Alloway review: "Austin Jimmy Murphy is no stranger to the blues. He founded the NYS Blues Festival and since coming to El Paso he has held court over several monthly blues Jams. His newest release, The Way Things Used To Be, is a little bit different than the way most of his songs used to sound. There is still an element of the blues in his playing but the music on the new CD falls more into the Americana category. In fact, they predate the Americana genre. Jimmy reaches into his back catalog for songs from his past and brings them back to life. This collection of tunes has sort of a laid back feel to them. The lyrics are heartfelt and reflect a simpler time. There are a few Honky-Tonk tearjerkers such as My Drinking Days Are Over and My Heart's On Fire. Some of the songs possess a folk-like quality to them. His medley of Amazing Grace/Will the Circle Be Unbroken starts out as a slow blues and segues into an almost bluegrass/barrelhouse/second line strut number, if such a thing even exists. Although the songs have a full band accompaniment, Jim's guitar playing is upfront and foremost. His picking is as always superb and his rough-hewn vocals are chock full emotion. Listening to this CD, one can almost conjure up an image of sitting on the front porch with Jimmy picking while watching a desert sunset.
Murphy states: There was a time when I hitchhiked back and forth across the United States for a decade or more - wandering, searching for my soul, with no need to be anywhere in particular at any particular time or day. Lyrically and musically the 11 original songs on The Way Things Used To Be are simple songs with heartfelt stories and melodies. If you have a passion for a waltz or two, and good-ol' down-home music, you will love this project. Wonderful love songs that I know you will all be able to relate to. These recordings are from the 2920 Sessions held here in El Paso, TX. Go to my Music page for in-depth information and to purchase any song or CD you wish to. It is also available on Amazon.com, Spotify and elsewhere. Just search for Austin Jimmy Murphy. Thank you all.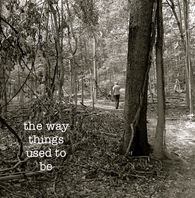 GO TO THE "BOOKS" PAGE OR TO THE "MY STORE" LINK TO FIND OUT MORE
the anticipated park north CD is now available!