You are visitor number: 8908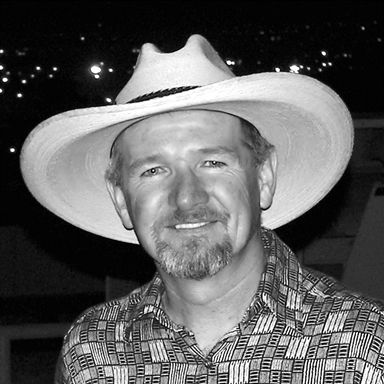 AUSTIN JIMMY SAYS THANK YOU!
Gigs, Gigs, and More Gigs
I am fortunate to be an award-winning musician and author. When performing as a 4-piece band, the unit consists of educators, Curt Bushaw on bass and Mike Middleton on trumpet and keys. On the skins we incorporate El Paso's most sought-after drummer Albert Vallejo. I am so proud and lucky to have these outstanding musicians by my side.
I am originally from Syracuse, NY, (actually Auburn. NY) I now reside in El Paso, TX. I am the founder of both the New York State Blues Festival (Syracuse, NY - festival director from 1992-2004, and 2014), and the Syracuse Irish Festival (1998-2003). For my efforts I was presented with the Keeping the Blues Alive award by the Blues Foundation in Memphis, TN. I am also the recipient of two SAMMYs (Syracuse Area Music Awards), one for the NYS Blues Festival under my direction and one for my 4-CD box set, A History of Blues. I am also the recipient of the Service to the Arts award from the Cultural Resources Council of Syracuse and Onondaga County.
My repertoire consists of blues, jazz, Spanish-flavored instrumentals, country, and Americana. My latest CDs, Blues Salad: The Avocado Sessions Part One, includes select songs from the award-winning box set A History of Blues, and Diddle, a collection of original jazz instrumentals. AKA Austin Jimmy Murphy performed nearly 80 dates in 2022 in El Paso, New Mexico, and New York, including the Las Cruces Summer Concert Series and the Southern New Mexico State Fair and several dates at NM Vintage Wines, the Don Felix Café, La Vina Winery, Zin Valle Winery, Public House 28 Brewery, New York State Winter Fair, the famous Dinosaur Bar-B-Que, Armory Square, Hanover Square, and many more locations. You can watch a live video of me busking in front of the Plaza Theatre in downtown El Paso by clicking the video link on this page.
Thank you, thank you, thank you to everyone..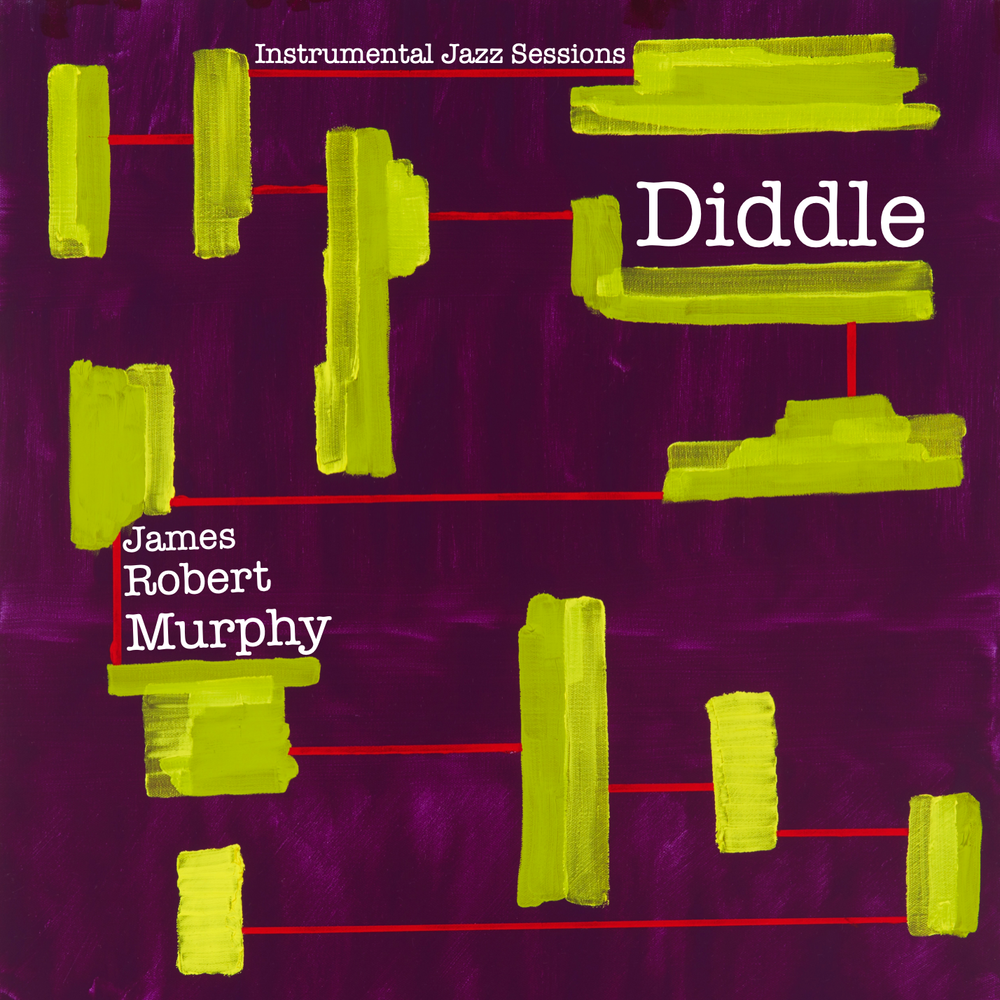 ALL ABOUT JAZZ CD REVIEW
Diddle review by Kyle Simpler
"Diddle works on several levels. It is a well-crafted jazz album which showcases Murphy's versatility and talents as both a player and composer, and it includes excellent performances from all the players involved. This is definitely a serious jazz album, but Murphy also wants people to have fun listening to it." Diddle consists of eight original instrumental compositions. It is a continuation of the 2920 Sessions recorded at El Pequeño Rancho in El Paso, TX.
Diddle: Instrumental Jazz Sessions
The name Diddle comes from just what you might imagine: the act of diddling around: loosening up, freelancing, just letting go, and most importantly, having fun. A huge thank you to bassist Curt Bushaw, keyboardist Ruben Gutierrez and saxophonist Frank Zona.
For the past three years, award-winning singer/songwriter, author and artist James Robert Murphy, AKA Austin Jimmy Murphy, has ventured off his well-beaten bluesy folk path he successfully traversed for decades and veered toward the less familiar, more complicated and syncopated rhythmic path of jazz. "It was a personal challenge that I accepted. It was a mental and physical strategy. An ultimate challenge. No doubt, you can write a million songs using the three chords that so many hit songs use. I'd accomplished that many times over. But I wanted to face the biggest musical challenge a bluesy folksy musician can face. Creating tight jazz and funk rhythms laced with memorable melodies and sincere lyrics."
Diddle: Instrumental Jazz Sessions came to life at the same time I released Blues Salad: The Avocado Sessions Part One. I am writing all of the time - every day. I always work to create something new. Something that hopefully won't be compared to something, or someone else. I find a rhythm and alost magically a theme comes to mind and off I go. The reality of it is, it doesn't take me long to create a number of new songs. Diddle borrows a couple of instrumental pieces from my release Jazz: The 2920 Sessions and Park North. From that point I knew I only needed a few more instrumental pieces to complete the project so I got to work and penned Devil's Tower, Hondo Pass, Brookside Drive, and I Won't Have It. It's magic. I'm not kidding.
BLUES SALAD, Part One of the Avocado Sessions is now available
Featuring select cuts from my award-winning 4-CD box set, A History of Blues.
My goal with the Avocado Sessions is simple. To filter through the 4 CDs that make up my SAMMY-winning (Syracuse Area Music Award) 2012 release, A History of Blues, into their common threads. Meaning, in this instance, songs that feature the harmonica work of legendary harp player Tom Townsley. Tom is featured on 7 of the 10 songs. All of the selected songs on Part One are studio versions of songs with a band performing. All but one, Saint James Infirmary Blues, are original songs. Also featured on Part One, drummer extraordinaire Mark Tiffault, Hungry Larry Stringer, T. A. James, and Paul LaRonde play bass, the incredible George Rossi on piano, and Frank Grosso and John Kane play the horns on I Ain't Got No Money. Part Two (coming soon) will be songs that only feature vocals and guitar or instrumental guitar pieces - solo material. Part Three will consist of duo work - songs that feature vocals, guitar and harmonica (bringing to light Syracuse's other extraordinary harmonica players). While A History of Blues as a whole is a powerful collection of artists and musical stylings, I like the idea of grouping and releasing these stylings into separate collections. Click on the link below to listen to the cuts and make your purchase. Thank you for your support.
Park North: The 2920 Sessions - Available Now by clicking the CD cover or visiting Spotify, Apple Music, iTunes, Amazon, Pandora, and Deezer. You can LISTEN by clicking on the CD cover.
Let's start with a quote from my friend Mike Gienapp from Germany - "That is totally different from anything I have ever heard from you. First of all, really good musicians. It sounds very clean, very smooth and very intellectual." Thanks Mike. More quotes are available on the 'Buy Here' page. Park North is a continuation of recording sessions held in El Paso, TX at mi pequeño rancho in an area known as Park North. This was a very important project for me. Instrumentals like Stone Edge, Run Johnny, and Scionti were personal challenges that took me down an unfamiliar musical path. For the great majority of my career I have based my songwriting toward fingerpicking blues, your standard blues stylings, Americana and country. Now, at this point in my career, as a personal favor to myself, I wanted to learn a new genre and I think Park North, my 2nd venture into jazz, is a fair representation of where I am heading. The reviews have been very welcoming. Of course, I have been able to work with some of El Paso' finest musicians, including pianists Ruben Gutierrez and Billy Townes, bassist Curt Bushaw, saxophonist Frank Zona, blues guitarist Pat 'Guitar Slim' Chase, and a young jazz/opera singer from Juarez, MX, Joshua Lucero.
Jazz: The 2920 Sessions - Available Now by clicking the CD cover, or visiting Spotify, Apple Music, iTunes, Amazon, Pandora, and Deezer. You can LISTEN by clicking on the CD cover.
To sum this project up, our guest saxophonist Frank Zona states, "Sometimes you have to jump into the deep end of the pool." Jazz, according to some, is an educated genre of the musical spectrum; certainly not for everyone. Perhaps more suited for those with an elite edge. Those who seemingly exist above the fray. It is said that the complexity of jazz is difficult for many to understand. Only those who emanate 'cool' and 'sophistication' are truly able to grasp its full meaning, and are able to catch the purity of the rather obvious vibe. Of course, this can't possibly be true. Otherwise, this project would not exist.
But what is the key to jazz music? Is it a beautiful chord progression based on the indelible theme, or is it the abstract, dissonant chord progression that seems to lack any coherency at all? Does it swing or does it agitate? Is it simple or have the intricate pieces of the puzzle been so neatly arranged that your imagination ignores its difficulty, and in-turn, appreciates its subliminal beauty?
In Jazz: The 2920 Sessions, we have committed all of the above crimes. We have placed the ingredients into a wooden bowl and commenced to do a little stirring. One cup of clarity, 1/2 cup syncopation, 1/2 cup rhythm, 1/4 cup of imagery, 1/4 cup complexity, 1/4 cup smooth butter, 1/8 cup of border spices, a dash of mantra, meditation, imperfection, and magic. Baked for 365 days at a barely measurable heat. Cooled for 30 days and sliced it into 10 pieces. Enjoy.
The Way Things Used To Be
The Way Things Used To Be - KTEP's Folk Fury host Dan Alloway review: "Austin Jimmy Murphy is no stranger to the blues. He founded the NYS Blues Festival and since coming to El Paso he has held court over several monthly blues Jams. His newest release, The Way Things Used To Be, is a little bit different than the way most of his songs used to sound. There is still an element of the blues in his playing but the music on the new CD falls more into the Americana category. In fact, they predate the Americana genre. Jimmy reaches into his back catalog for songs from his past and brings them back to life. This collection of tunes has sort of a laid back feel to them. The lyrics are heartfelt and reflect a simpler time. There are a few Honky-Tonk tearjerkers such as My Drinking Days Are Over and My Heart's On Fire. Some of the songs possess a folk-like quality to them. His medley of Amazing Grace/Will the Circle Be Unbroken starts out as a slow blues and segues into an almost bluegrass/barrelhouse/second line strut number, if such a thing even exists. Although the songs have a full band accompaniment, Jim's guitar playing is upfront and foremost. His picking is as always superb and his rough-hewn vocals are chock full emotion. Listening to this CD, one can almost conjure up an image of sitting on the front porch with Jimmy picking while watching a desert sunset.
Murphy states: There was a time when I hitchhiked back and forth across the United States for a decade or more - wandering, searching for my soul, with no need to be anywhere in particular at any particular time or day. Lyrically and musically the 11 original songs on The Way Things Used To Be are simple songs with heartfelt stories and melodies. If you have a passion for a waltz or two, and good-ol' down-home music, you will love this project. Wonderful love songs that I know you will all be able to relate to. These recordings are from the 2920 Sessions held here in El Paso, TX. Go to my Music page for in-depth information and to purchase any song or CD you wish to. It is also available on Amazon.com, Spotify and elsewhere. Just search for Austin Jimmy Murphy. Thank you all.